Why It's Great For Boys To Dance: Part 2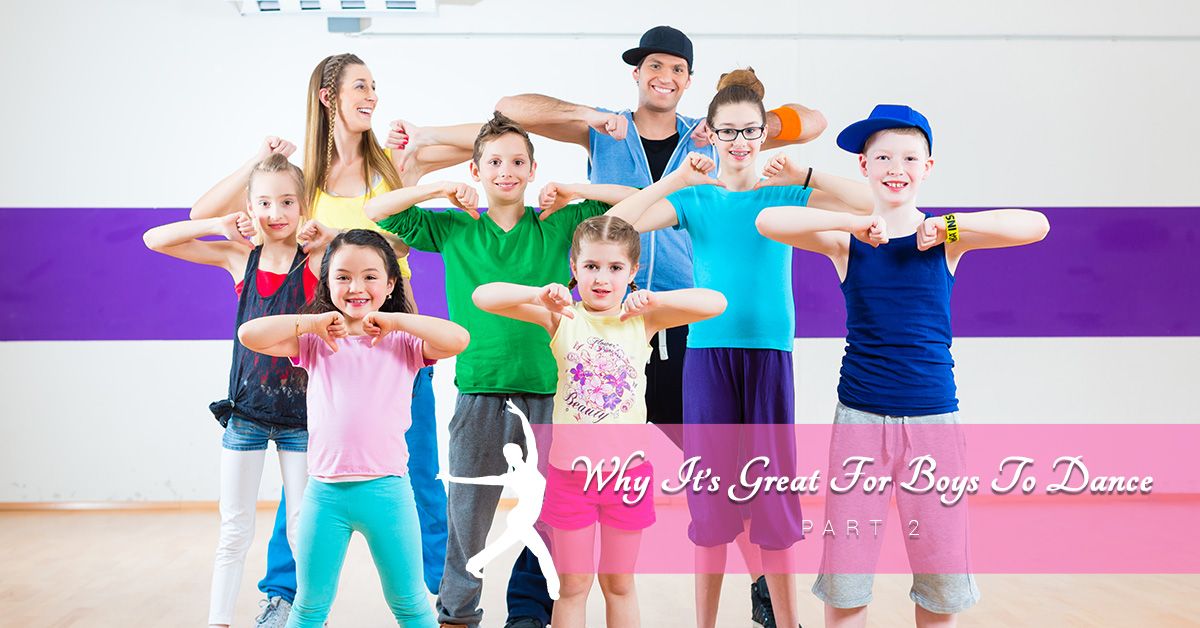 In part one of this blog series, we discussed some of the reasons why it's great for young boys to dance, like that it allows them to burn off energy, get creative, gain self-confidence, and just be happy. As experienced dance teachers, our team at Miss Colleen's Elite Dancentre in Rockville Centre, NY, strongly advocates for the importance of artistic expression in young boys, so here are a few more reasons why it's worth it to sign your son up for some kids' dance classes!
Fitness
The best way to get your child to enjoy physical activity is to sign them up for a fun extracurricular like youth sports or a children's dance class. Studies show that children who play sports or engage in other forms of cardiovascular activity at a young age are healthier, happier, and more likely to grow up to be physically active adults. In the age of technology where people are constantly glued to our phones, tablets, TVs, and computers, it has never been more important to get your child off the couch and have them engage in physical activity on a regular basis. And, if your child struggles with their weight, signing them up for a tap, lyrical, or hip-hop class is a great way to get them excited about moving their body!

Coordination
Another thing to consider is your child's motor skills, and young boys often have a harder time with coordination, balance, and flexibility than girls do, depending on how much physical activity they engage in on a regular basis and what kind. Sure, football and soccer are great for hand-eye coordination, aiming and throwing, and endurance, but it's things like gymnastics and dance that target balance and flexibility — which are equally important for your child's development. At Miss Colleen's Elite Dancenter, we have a kids' hip hop dance class just for boys that allows them to practice their coordination, balance, and flexibility with other boys their age in a fun, energizing environment.
Opportunities
As with most other extracurriculars, kids' dance classes are a great way to get your child involved in both social and physical activity outside of school. Not only is this great for their mental and physical development during childhood, but it also creates more opportunities for them down the line when they choose to try out for a sports team, apply to colleges, and even when they apply for jobs during adulthood. At the end of the day, any extracurricular activity will give your child a leg up later in life, so as long as they are involved in something active and social, opportunities are sure to come their way as they continue to learn and grow.
Enroll Your Child In Our Kids' Dance Classes
Now that you know some of the main benefits of dance for boys, it's time to sign them up for a children's dance class at our Rockville Centre dance studio. Click here to check out our kids' dance classes, and enroll your child at Miss Colleen's Elite Dancentre today!