What to Consider When Buying the Right Dance Shoes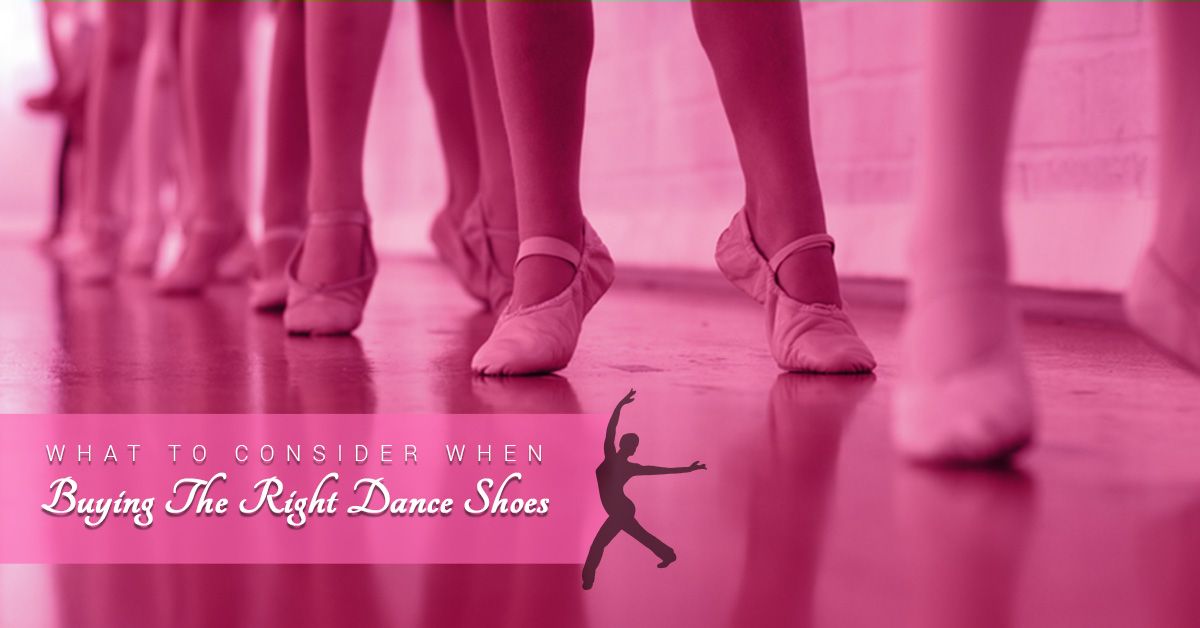 As a dancer or the parent of a dancer, you know that the feet are something that need to be treated with care. That being said, what better way to ensure that your feet are taken care of than to buy the best dance shoes possible? When shopping for the right dance shoes, there are a few things that should be taken into consideration.
The Fit of the Shoe
As you go and try on various types of shoes, you'll want to make sure that the shoe you choose fits perfectly. You don't want to purchase a shoe that is going to put pressure on the foot or leave too much room for the foot to move around on. If you are seeing this in a shoe that you're considering buying, you can almost guarantee an injury coming down the road.
Material It's Made From
Depending on the level of class and the seriousness of the dancing, the material is going to play a big part in the shoe you choose. Materials will play a big part in the cost of the shoe, which is why the seriousness of the dancer will also play a part. If you have a child that's only going to try the dance classes for a little while before deciding whether or not they like it, there's no point in going all in with the quality of material the shoe is made from.
Depending on the class that your child is taking, shoes can range anywhere from $25 to over $200. The type of material that you choose is going to play a big part in that, so as we mentioned before, there's no need to go out and buy the most expensive shoes if your child is just trying the sport out. On the other hand, if your dancer is going to be competing in dance, it's best to have shoes that look and feel great — and material can play a part in that.
Feel of the Sole
A dancer is almost always on their feet, so the feel and support of the sole are also going to play a significant part in the final say of which shoe you go home with. Though it's not common to find the perfect shoe on the first try of purchasing them, it's good to ask the instructor what type of shoe and sole they suggest. They are going to be able to give you a better idea of what has worked for them and what has provided them with the support they needed in class.
If you're going to be purchasing your dancer's shoes from a store or company that specializes in dancing shoes, then you can also reach out to them and ask what they would suggest for your dancer's foot. Aside from that, we always recommend choosing a suede sole for dancing shoes as they provide the right amount of traction for your dancer to continue doing their thing out on the dance floor.
We hope that today's blog post provided you with some insight when purchasing your dancer's next pair of shoes. Make sure to stop by Miss Colleen's Elite Dancentre to enjoy one of our many dance classes — ranging from hip-hop to ballet lessons, we ensure that you find a class that spikes your interest. Come by our Rockville Centre location today!