Tips To Prepare For The Dance Recital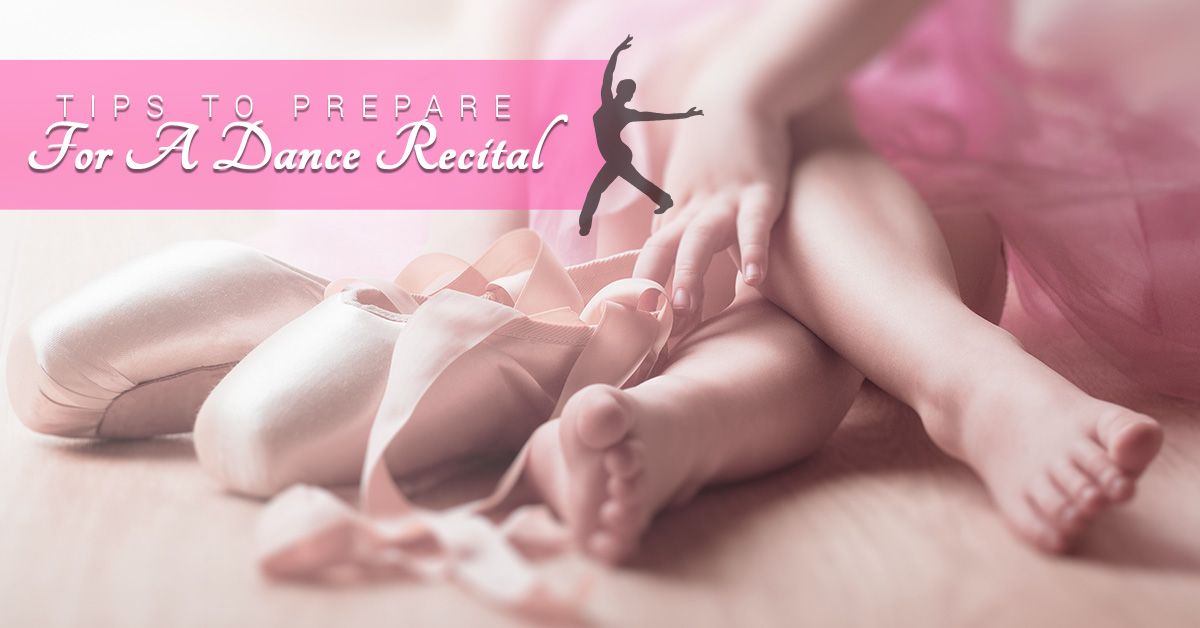 Each year in every one of our dance classes, all of our young dancers work hard every week challenging themselves to learn new dance routines that lead to our highly anticipated dance recitals. Recital week is indescribable; the dancers' energy levels are sky-high. The dance instructors are working hard to put final touches on routines, while we are doing our very best to ensure that every dancer is ready for their big performance. Miss Colleen's Elite Dancentre loves everything that goes into recital week—the dancers' enthusiasm, the beautiful costumes, and the special memories, which are, of course, the very reason why the recitals are so exciting for us. However, dance parents have a lot to prepare for as well.
For moms and dads that are anticipating their toddler's first dance recital, or for the parents that never feel like they're prepared enough, we have just the list for you. Miss Colleen's Elite Dancentre has proudly taught young dancers in Rockville for many years. It's safe to say that we have successfully gotten through years of dance recitals and have learned how parents can prepare. If you're a parent of a young dancer and are starting to feel the pressure of the upcoming recital, here are a few tips and suggestions of what to pack.
Hair and Makeup
Typically, the dance instructors will provide parents with how the girls' hair and makeup should be done. If it's a hairstyle that you've never done before, take some time and practice well before the day of. Once you have the style perfected, take a few photos to help you remember your process. Then, you'll want to buy extra bobby pins, hair ties, brushes, combs, hairspray, and any necessary makeup and put that directly into the dance bag. Additionally, bring makeup remover and baby wipes incase makeup gets on the costume.
Costumes
Layout all of the different costumes, make sure you have all the pieces and accessories that go along with them and pack them in individual bags, and label them! This way you avoid frantically digging and scrambling inside of the dance bag in between performances. Costume changes will be a little more calm for you and the dancers. If the costumes require tights, be sure to purchase and pack extra tights in case there are any runs. Oh, and don't forget dance shoes! You would be surprised to learn how many times dance shoes are left at home.
Snacks
Some dancers have a large gap of time in between their routines and have to wait backstage for a while, and little tummies get hungry fast. Pack some light snacks like crackers, fruit snacks, carrots, or orange slices to avoid an energy crash and a backstage meltdown. In addition to snacks, bring a couple bottles of water too.
A Few Extra Things
It's never a bad idea to pack "just in case" items. For hygiene, pack things like, washcloths, small towels, band-aids, deodorant, and hand sanitizer. If your kiddo gets bored quickly, pack some flash cards, or an easy game to pass the time in between performances. Pack an extra outfit that your son/daughter can change into once the recital is done. Backstage can be a little chaotic when it's time to go, so make a list of everything you have in the bag ahead of time. As you're gathering all of their belongings, you'll be sure to have everything you packed.
And under no circumstances, do not forget your camera! Be sure the battery is charged and ready to go the night before. You will want to have these moments captured because dance recitals are an exciting time and a fun memory to look back on.
Remember, your child is likely to be full of mixed emotions—excited, nervous, anxious, happy, and terrified—all at the same time. Try your very best to be calm leading up to the big day and during the recital, kids have a keen sense of when their parents are stressed, which will only heighten their nerves.
At Miss Colleen's Elite Dancentre, we are extremely proud of the hard work and dedication our dancers put into learning their routines, we want them to shine bright on recital day. By helping your children prepare for their recital, you're also supporting the success of the entire show. If you're a parent with a child that is considering dance classes in Rockville, visit our dance studio at Miss Colleen's Elite Dancentre. Contact us today to register!