The History of Hip-Hop Dance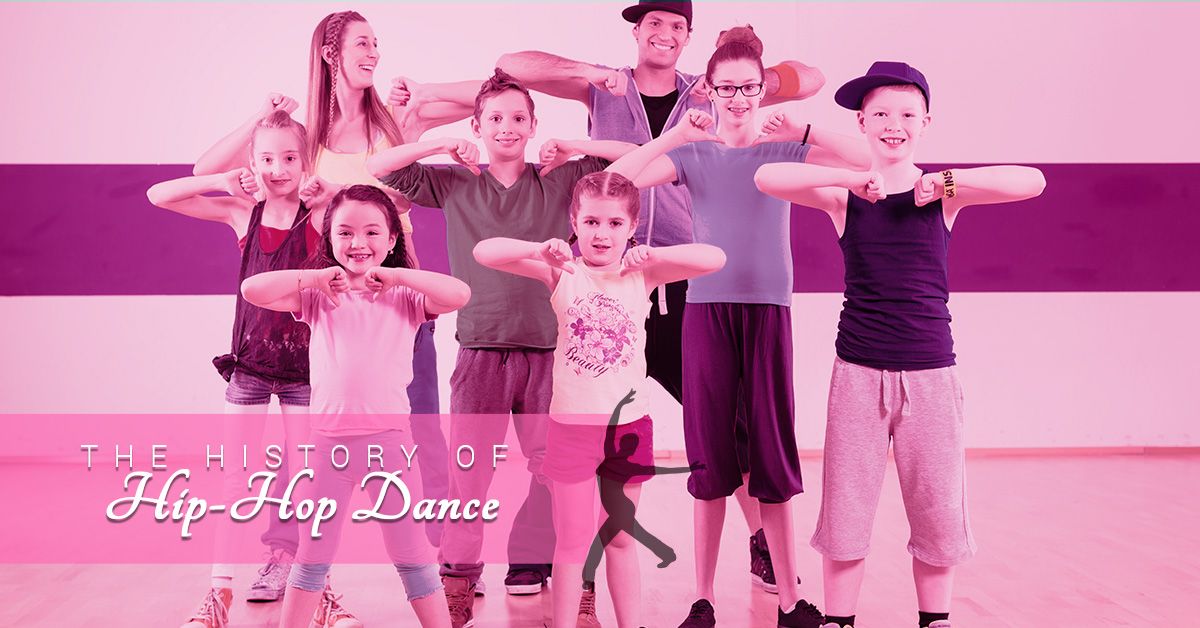 Miss Colleen's Elite Dancentre dance studio in Rockville is more than ballet lessons for young aspiring ballerinas. We consider ourselves a dance academy with instructors that have mastered all types of dance styles. Jazz dance classes, tap, pointe, boys hip-hop, lyrical, and even Irish step dancing are available at Miss Colleen's Elite Dancentre. One of our favorite dance styles to teach kids is hip-hop. With popular hip-hop videos that are scattered through the internet, kids are becoming more and more eager to learn the fast-paced moves. Hip-hop dance has an extensive history which plays a significant role in today's American culture. For the parents out there that may be skeptical about enrolling their child in hip-hop classes, this article will make you change your mind. Once you are onboard with enrolling your child in our hip-hop dance classes, register them here or contact our Rockville dance studio for more information.
Early History of Hip-Hop Dance
As proud New York residents, we can confidently claim fame to the birth of hip-hop which began in the late 1960's. New Yorkers that didn't have professional dance training introduced dancing on the streets. People with a natural instinct for movement intended hip-hop to be for the people, and not the structure of modern dance academies. Just like the controversial events that were taking place in America during the 60s and 70s, hip-hop dance was seen to be contentious as well. Hip-hop moves were inspired by complex rhythms and movements that resembled African style dancing. When the dance moves were combined with upbeat music, a new art form was born. The beauty of hip-hop dancing is it incorporates modern, tap, swing, and a variation of other movements can be found in hip-hop. While hip-hop has strong roots on the east coast, the west coast holds their own unique history of where the most well-known hip-hop moves originated.
American Hip-Hop
The west coast originated the popping and locking, while the east coast claims the breaking of hip-hop, the two styles are considerably different. But the two regional variants were often blended and grouped into the genre we know today as hip-hop dancing. Throughout the next several decades, the dance form continued to evolve from the original style and incorporated existing dance styles like swing.
Hip-Hop Evolutions in the 1980s
If you are old enough to remember music in the 80s, then you can understand how much the music influenced hip-hop dancing. Hip-hop dance completely exploded in popularity in the 80s. What began is a performative, yet informal, dance style quickly took a turn and was introduced into dance studios. As the moves became more institutionalized (the breaking, popping, and locking) more dancers got caught up in rhythms of the music and the street scene shifted to official dance venues. Dance battles became incredibly popular even though the choreography developed recognizable moves, the competitive nature remained.
Nightclubs started to feature more hip-hop DJs where dancers of all skill levels gathered. Competitions often broke out and the truly exceptional dancers were noticed to go head-to-head. The dance floor battles became a regular event that clubs started to organize them in advance and use that to promote their venue.
Hip-Hop Dance Today
Hip-hop dance is timeless and unlike swing, and ballroom dance, continues to evolve, especially with the evolution of music. Since the 1980s there have been a number of hip-hop dance innovators that have made the dance style what it is today. Some famous names that deserve credit is, Dan Karaty, Brian Friedman, Chucky Klapow, Robert Hoffman, Michael Jackson, tWitch Boss, Soulja Boy, to just name a few.
The roots of hip-hop were informal and performed as a group before developing an audience, but that has since evolved too. Nowadays, hip-hop has won over audiences of all ages, backgrounds, and musical genres. Since social media and dance competitions on television shows have taken over, hip-hop dance is increasingly popular and is dominating nearly everything in pop culture. Even though hip-hop is seen as a "new" dance style, people may not realize how vast the history is.
The urban-inspired dance style even makes waves with the younger generation. Young school-aged kids are holding their own hip-hop dance competitions during recess and after school. High school cheerleaders and Pom squad dancers are choreographing their routines that incorporate hip-hop moves. If you think about it, hip-hop is everywhere. It has become a significant part of our culture and dance history. Hip-hop has taken over and is now more than just a style of dance. It's a lifestyle, an identity, and a self-expression.
The next time you see your toddler, or your child mimicking popular hip-hop dance moves on the latest trending video, ask yourself if they would benefit from the hip-hop classes at Miss Colleen's Elite Dancentre. We offer hip-hop classes for five-year-olds and up. We even cater to the boys and have a boys only hip-hop class. Your child will be grateful for you noticing their skills from home, and won't be able to contain themselves after each of our classes. The hip-hop classes at our dance studio on Rockville will introduce basic hip-hop moves and will progress over time. Soon your child will feel confident in their skills and will be ready to put on a show at recess. You will never feel more proud. Now that you've learned the history of hip-hop dance, visit our Rockville dance academy and register today!