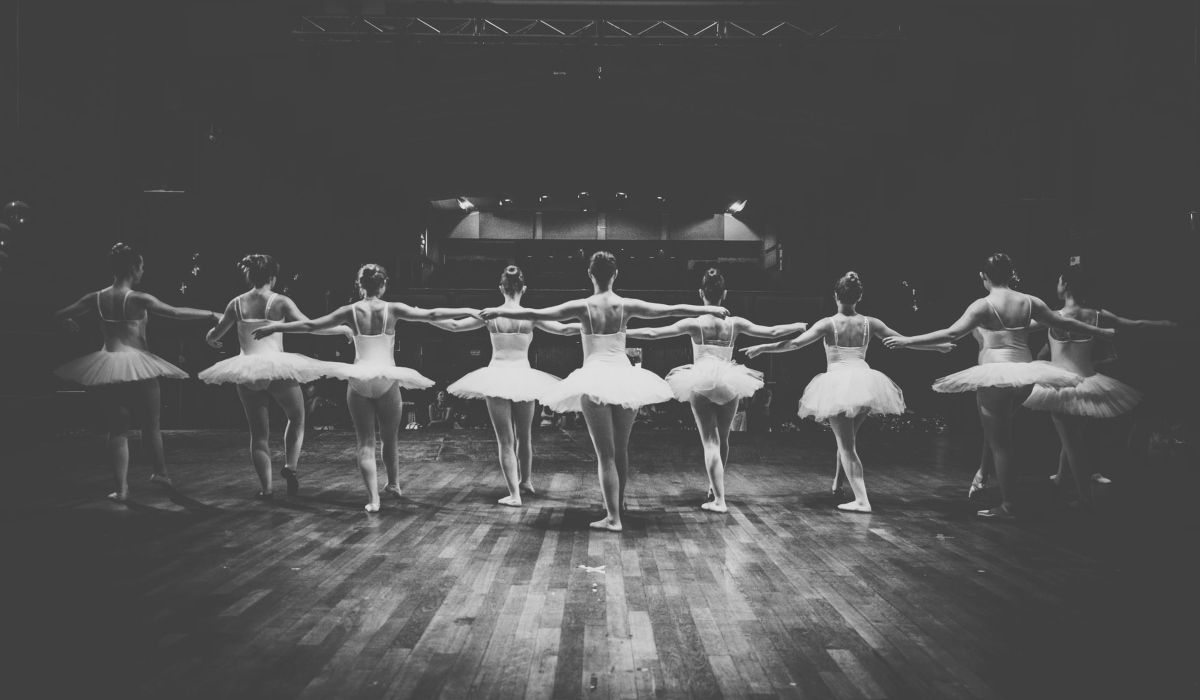 Here at Miss Colleen's Elite Dance Centre, we love all things dance, especially ballet! While many of our young ballet dancers are passionate about their hobby, they don't know much about its origins. In this blog post, we share a brief history of ballet, from its formation in the Italian Renaissance to its status today. Are you interested in enrolling your child or teen in dance classes? Get in touch with our dance studio in Rockville Centre today.
Italian Renaissance (1500s)
Ballet originated in the courts of the 15th-century Italian Renaissance, where aristocratic weddings were lavish celebrations that often featured dance. The choreography was adapted from traditional court pageantry, and performers dressed in fashions of the time, rather than tutus and ballet slippers.
French ballets de cour (1600s)
In the 16th and 17th centuries, French nobility often enjoyed ballet de cours (literally "court ballets"). Ballet de course were performed in tandem with music, speech, verse, song, pageantry, decor, and costume. When Catherine de Medici, an Italian aristocrat with an interest in dance, married French crown heir Henry II, it created an allyship between Italy and France, further boosting the latter's enthusiasm towards ballet.
Ballet continued to develop in the 17th-century during the reign of Louis XIV, who was passionate about dance. The king helped to popularize and standardize the dance form, and even performed many roles himself, including that of the Sun Kin in the Ballet Royal de la Nuit ("Royal Ballet of the Night"). Louis ordered Pierre Beauchamp, his personal dance teacher, to "create a way of making dance understood on paper." Beauchamp's dance notation system would eventually become recognized around the world, including his codification of the five basic positions of the feet in ballet.
Originally, ballet was performed only by men. It wasn't until the 1680s that women danced ballet on court or Paris's stages. By this time, ballet had spread beyond Italy and France to courts throughout the rest of Europe, particularly Spain, Portugal, Poland, and Germany.
Ballet Becomes an Art (1700s)
Ballet became a serious dramatic art form, on par with opera, in the 18th-century. Balletmaster Jean-Georges Noverre was largely responsible for this change. Noverre believed that ballet should not only be technical but also emotional, and contain expressive, dramatic movement. He introduced the ballet d' action, a dramatic style of ballet that would eventually lead to the advent of narrative ballets in the 19th-century.
The Romantic Movement (1800s)
During the 19th-century, romantic ballet emerged as a form of dance in which the ideals of Romanticism in art and literature were expressed through ballet. Many beloved ballets were created during this time, including Giselle, The Nutcracker, Swan Lake, Sleeping Beauty, La Sylphide, and others. Romanticism was concerned with the supernatural world of spirits and magic, and ballerinas would often perform as fragile, ethereal creatures who almost seemed to float in the area. Many European ballet companies that continue to be esteemed institutions today were created during this time, including the Kiev Ballet, the Hungarian National Ballet, the National Theatre Ballet in Prague, the Vienna Ballet, and others. After 1850, ballet began to wane in France but it flourished in Russia with the help of choreographer Marius Petipa and composer Pyotr Ilyich Tchaikovsky.
Modernist and Neo-Classical Ballet (1900s)
Russian composer Igor Stravinsky brought Russian folklore to life with 1910's The Firebird and 1913's controversial The Rite of Spring, which featured dissonant music and portrayed pagan traditions, including human sacrifice. Ballet continued to develop in Russia under Soviet rule, with the creation of pieces such as Romeo and Juliet, the Flame of Paris (considered emblematic of socialist realist art), The Fountain of Bakhchisarai, Cinderella, and others.
This is also the period when ballet began to have a larger impact in American culture, with famed Russian choreographer Mickhail Fokine moving to New York and teaching there, and superstar ballerinas such as Anna Pavlova touring the country as well. Russian emigree Barbara Karinska elevated the art of costume design for ballets in America and beyond during this period, and popularized the tutu, which allows for greater freedom of movement. Choreographer and New York City Ballet founder George Balanchine, another russian emigree, changed ballet even further by introducing what is known as neo-classical ballet, an expansion on the classical form that has no definitive story line, as opposed to narrative ballets.

Ballet Today
Today, ballet continues to be a multi-faceted art form that is used throughout the world to express human emotion and bring stories to life. At Miss Colleen's Elite Dancentre, our dance instructors teach students foundational techniques from the past, as well as introducing contemporary innovations, to give our dances a taste of all that contemporary dance has to offer.
Enroll Your Child in Miss Colleen's Elite Dancentre Today!
If your child or teen is interested in learning ballet or one of the many other types of dance that we teach here at our dance academy in Rockville Centre, get in touch with us today. We look forward to helping your ballerina or ballerino shine!