Tap
For Dancers of All Skill Levels
Shuffle Ball Change To Stardom!
Is your child torn between taking music lessons and dance lessons? With tap dance, they can do both! Tap dancing is not only a form of jazz dance, but also a form of percussion, performed by striking the floor with special shoes. Enroll your child in tap dance lessons today for an experience that they are sure to love!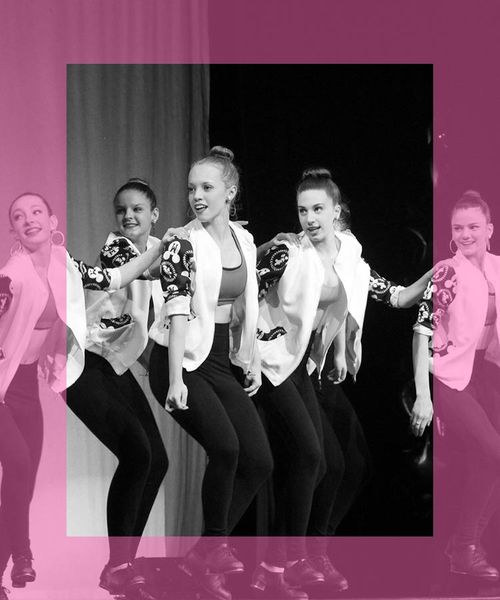 Our tap dance lessons include:
Ballet/Tap Combination
Jazz/Tap
Tap
Teen Tap
Jr. Company Tap
Company Tap
Teen Tap
About Tap
In addition to being fun to watch and perform, tap dance lessons come with a variety of physical and mental health benefits, such as increasing your child's flexibility, coordination, cardiovascular health, and self-confidence. Tap dance lessons are also a great way to teach children rhythm and timing. This is especially useful should they decide to pick up a musical instrument. At Miss Colleen's Elite Dancecentre in Rockville Centre, we offer tap dance lessons for children of all ages and skill levels. Our team of trained dance instructors will work with your child to make sure they experience all the benefits that this unique form of movement has to offer.
There are several major styles of tap dance, including rhythm tap, classical tap, Broadway tap, and postmodern tap. At our dance academy, we like to teach our students a bit of everything, so that no matter what their dance goals are, they can leave our studio with the knowledge and confidence that they need to succeed. In addition to staged choreography, tap dance also involves a good amount of improvisation. This provides the perfect outlet for children who yearn for self-expression, allowing them to develop vital creative skills that they can use for the rest of their life.
Common tap steps include the shuffle, shuffle ball change, leap shuffle, flap, flap ball change, and more! Many steps have single, double, and even triple versions, so no matter what level of complexity your child wishes to accomplish, there is a tap move to help them achieve it! While some of our students aspire to become professional dancers, others come to Miss Colleen's Elite Dancecentre simply for a chance to have fun, make friends, and get in shape. At our dance academy, we treat all students equally, regardless of their age, skill level, experience, or goals. Our dance instructors will take the time to get to know your child, including their ambitions and anxieties, and help them achieve their tap dancing dreams!
Best of all, at the end of the semester we hold a recital so you can see how all of this hard work has paid off! You will glow with pride as you watch your child dance on stage in both solo and group routines.
So, what are you waiting for? Register your child for tap dance lessons in Rockville Centre today and watch them fall in love with this fun, fast style of dance.