Energizing Snacks for Your Little Dancer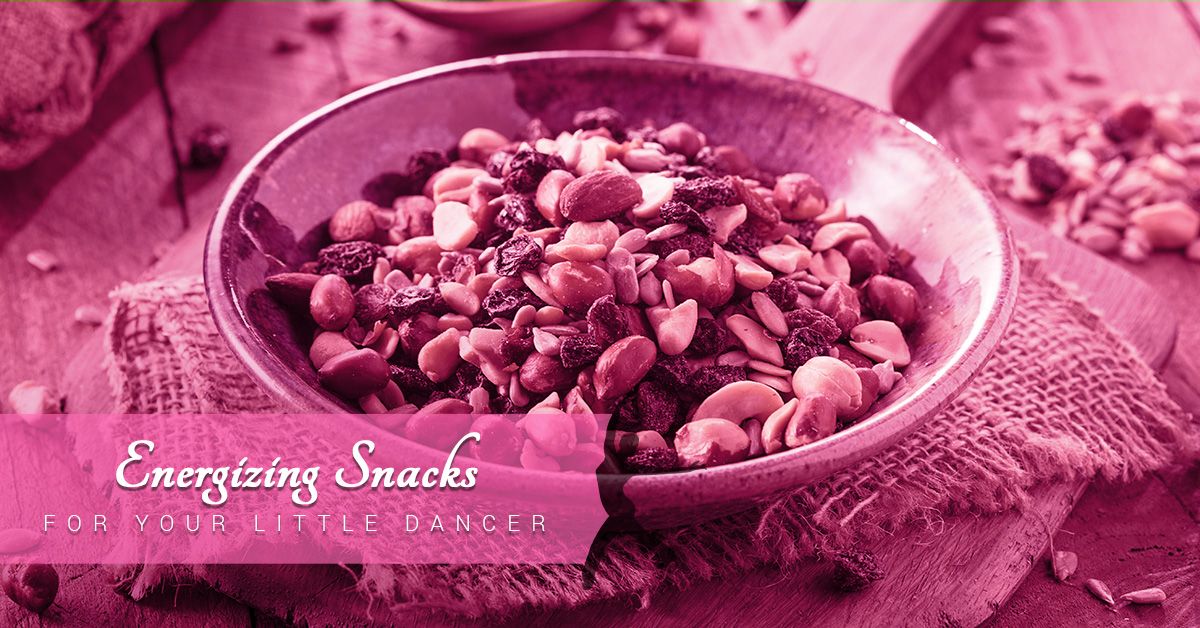 High-energy dance classes make for lots of calories burned. This fun and challenging form of exercise is one that works every muscle in the body and requires your dancer to be properly energized before heading to class. If you're looking for a few energizing snacks to prepare for your child, keep reading and find a few of our favorites!
Apple or Banana with Peanut Butter
One of the easiest, energy-boosting snacks that you can provide to your child will be an apple or banana. If you want to add some additional flavor and protein, serve up this recipe with a helping of peanut butter. This snack is nice and light and provides your child with the nutrition that they need to stay energized throughout their practice. What's great about this is that you can easily take the snack on the go so they can eat it on the way to practice too.
Protein Balls
A snack that's getting quite a bit of attention lately is the easy-to-make protein balls. Loaded with protein and healthy ingredients that boost energy levels, protein balls are a quick snack that doesn't require any baking and have ingredients that most people have on hand anyhow. Make a large batch of these protein balls at once and throw a few in a baggy when you're on the way to practice or competition. We're big fans of this snack, but deciding on a favorite recipe is a tough one. Browse this extensive list of protein ball recipes and find one that sounds delicious to try!
Hard Boiled Egg
Now, this is a snack that definitely requires an acquired taste. Some children absolutely love hard boiled eggs while many have a tough time with the texture or the taste. This is, however, an absolutely delicious snack that is also loaded with protein and isn't heavy on the stomach. This is another snack that you can prepare in advance and have ready to take on the go for all practices and competitions. If you're looking for a quick and easy way to add some flavor to this snack, a little bit of salt or paprika will go a long way!
Trail Mix
The last snack that we're going to talk about today is one that we're all familiar with trail mix! This combination of sweet and salty is not only a good way to fill your child's tummy before practice, but it's an excellent way to boost their energy and provide them with the nutrition that they need. Mixing a few types of nuts together with some dried fruit, and even some dark chocolate, is a great way to provide a nutritious and tasty snack before they get to dance class.
Miss Colleen's Elite Dancentre is a place where your energized dancers can come and enjoy and develop their passion. We offer a large selection of kids dance classes for your child to try and fall in love with. Stop by our dancentre in Rockville Centre today!