Choosing The Best Type Of Dance For Kids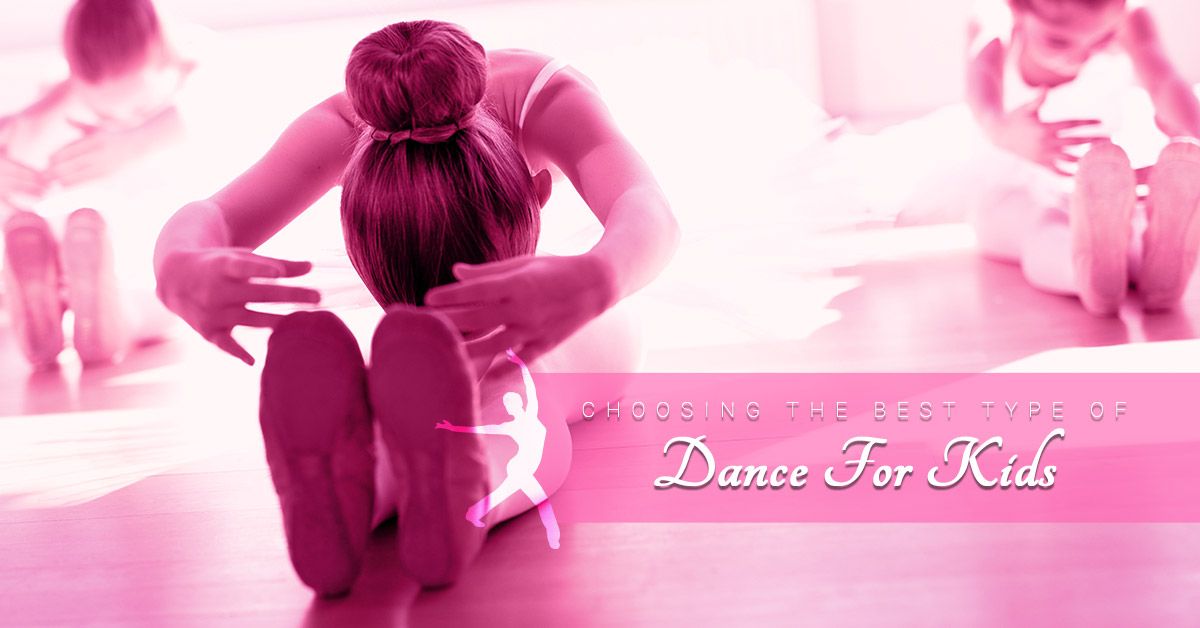 Picking out the best type of dance class for kids to start out with is a fun task for many parents, as it allows them to watch their child's creative side develop while they learn, grow, and fine-tune their motor skills during childhood. Like with sports and music, every little dancer must start somewhere to discover what kinds of dance they enjoy, whether that be ballet, hip-hop, jazz, lyrical, modern, or tap dancing.
At Miss Colleen's Elite Dancentre, we offer a variety of kids' dance classes to help youngsters explore their creativity and translate their energy into beautiful works of art. Contact us today to learn more about our dance classes for kids in Rockville Centre, NY, or continue reading for some tips to help you choose the best type of dance for your child!
Ballet Classes
Ballet classes for kids are a great place for new dancers to start, and most dance studios will offer ballet for beginners of different ages. In an intro ballet class, your young one will learn the basic ballet positions, such as first, second, and third positions of the arms and feet. They will also begin to explore some of the foundational dance moves of ballet, including the plié, etendré, and relevé, as well as the sashay and sauté. If your little one loves dancing gracefully, start them out in a toddler ballet class with an adorable leotard and tights.
Modern Dance Classes
Modern dance classes are slightly more autonomous than most ballet classes are, as the movements are more free-flowing and tap into an expressive dancing style that uses up a lot of the dance studio space. In a kids' modern dance class, your child will incorporate leaps, whole-body movements, tumbling, and ballet dance variations with props to maximize their use of the space. Modern dance is about feeling and interacting with the environment, making it a great introduction to dance for kids who love gymnastics.

Lyrical & Jazz Dance Classes
Much like modern dance, lyrical dance classes incorporate much of the same foundational moves of ballet, but with free-flowing variations that allow for more expressive movement and greater use of space. If your child loves gymnastics and other sports rooted in flexibility but also has an affinity for ballet, lyrical dance for kids offers a happy medium.
Like modern and lyrical, jazz is a form of contemporary dance characterized by free-flowing movements (derived from ballet), but it also includes alternative movements that are more fast-paced, rhythmic, and sharp (derived from hip-hop and tap dance). Jazz dance students will explore many different influences of dance to upbeat music that gets their blood pumping, making this a great intro to dance class for kids with a more alternative style.
Hip-Hop Classes
One of the most well-known types of dance, hip-hop is influenced by street dancing styles like the break dance. In a kids' hip-hop dance class, your little one will learn how to channel their energy and sass into movement, as they master fast-paced rhythms, quick steps, and mesmerizing movements like the robot and "pop-and-lock." Hip-hop classes are great for kids with lots of energy who love expressing themselves creatively with hip dance moves to catchy tunes!
Tap Dance Classes
Last but certainly not least is the timeless tap dance. Characterized by quick, rhythmic steps and stomping techniques, tap dance is truly unique. In a tap dance class for beginners, kids will learn how to make different sounds with their tap shoes as they click to the music, making it a great option for kids who have a knack for rhythm. They'll add in spins, arm movements, and jumps to create unique tap dance routines with the beat of the music, increasing coordination with a little extra flair. If your little dancer loves stomping around or creating beats of their own, they'll love tap dance lessons!
Enroll In A Kids' Dance Class At Miss Colleen's Elite Dancentre
Now that you know some of the main types of dance, it's time to enroll your child in their first dance class! See our kids' dance classes here, and please don't hesitate to contact us with any questions. We look forward to introducing your little one to the world of dance!