All That Jazz!
Does your child long to shimmy, shake, and swing? Do they have a flair for theatrics? At Miss Colleen's Elite Dancentre in Rockville Centre, our jazz classes help budding stars shine! We offer dance classes for all skills levels, from 5-year-old beginners, to our invitation-only Jazz Company. Reach out to us today to learn more!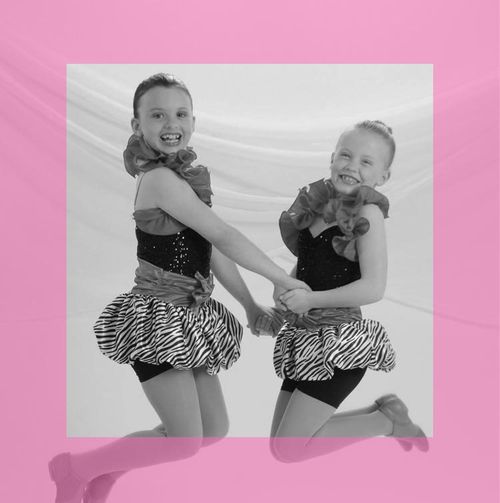 No matter your child's age or experience, we're confident that there's a jazz class for them among our wide array of offerings. Our jazz classes are:
Jazz/Tap
Introduction to Jazz
Jazz
Teen Jazz
Jazz Junior Company
Jazz Company Prep
Jazz Company
Contemporary Ballet/Jazz
To learn more about our jazz classes, check out our comprehensive classes page.
Many people have heard of jazz dance before, but are unsure what this popular style entails. Jazz dance has roots in ballet, tap, Afro-Carribean dance, vaudeville, and more. Choreographers such as Bob Fosse and Jack Cole helped jazz dance evolve into what it is today, thanks to their work on famous musicals such as Damn Yankees, The Pajama Game, and Chicago. If your child is interested in learning more about jazz dance, it might be a good idea to watch a film version of one of these iconic musicals together so they can see some examples of the choreography firsthand.
In our jazz classes, we teach many different genres of jazz, such as swing, musical theatre, funk, and even some hip-hop. Our dance classes begin with basic stretching and conditioning before progressing into jazz routines and terminology. Our dance academy features five spacious studios with sprung-loaded floors and mirrors so your child can observe their technique. Some jazz moves your child may learn include the ball change, jeté, split leap, piqué passé, and more! Don't be surprised if your child wants to show off their new moves to you after class — many of our students leave class already itching for their next lesson!
At Miss Colleen's Elite Dancentre, we know that jazz dance has many benefits outside of the dance studio. Jazz can improve your child's self-confidence, help keep them physically fit, and introduce them to lasting friends. All of the instructors at our dance academy have years of experience in learning and teaching dance. Whether your child is looking to dance competitively or simply wants to learn a new skill, our instructors strive to create an environment where every child feels nurtured.
If you're interested in enrolling your child in one of our top-rated dance classes, contact Miss Colleen's Elite Dancentre in Rockville Centre today!
Contact us for more information