A Fast-Paced And Exciting Dance Style
There's a reason why students love hip-hop classes at Miss Colleen's Elite Dancentre in Rockville Centre. Hip-hop dance classes are fun, fast, and funky, and a great way to make friends and get exercise. Hip-hop dance is a perfect option for children who love to move and are passionate about contemporary music. We offer hip-hop classes for children ages 6 and up. Learn more on our classes page, and reach out today to get started!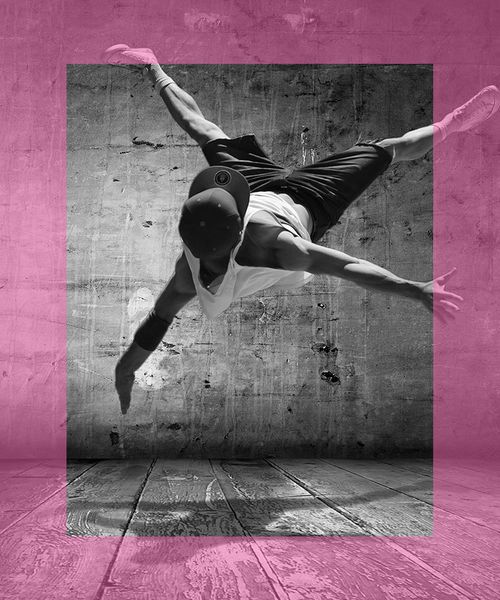 Our staff has been professionally trained in dance instruction for everyone from novice dancers to elite competitors. No matter your child's age or experience, we're confident that there's a hip-hop class for them among our wide array of offerings. Our hip-hop classes include:
Kid-Hop
Hip-Hop
Boys Hip-Hop
Teen Hip-Hop
Junior Company Hip-Hop
Company Hip-Hop
Elite Competition Team
To learn more about our hip-hop classes, check out our comprehensive classes page.
Hip-hop dance may seem like a passing fad, but this popular dance style actually has a storied history. Dating back to the late 1960s, hip-hop originated among the Black American and Latin American communities in New York City. Hip-hop dance first gained prominence after the first professional street-based dance crews formed in the 1970s. The most influential of these groups were Rock Steady Crew, The Lockers, and Electric Boogaloos. In the 1990s, hip-hop dances such as the Running Man, the Worm, and the Cabbage Patch entered the mainstream. Today, children's hip-hop dance classes can be found throughout the United States.
Hip-hop dance is great for especially creative children, as it combines pre-made choreography with freestyling dancing, allowing for a huge amount of freedom and self-expression. Our dance school in Rockville Centres features five spacious studios with spring-loaded floors and wall mirrors, so your child can observe their technique and more accurately follow the moves of their instructor.
Each hip-hop class begins with a thorough warm-up, followed by stretching and conditioning to help train the core muscles. Next, our instructors will introduce your child to hip-hop moves and terminology (such as locking, roboting, and popping) and guide them through accompanying choreography. Your child will leave their hip-hop class feeling knowledgeable, energetic, and full of enthusiasm for this fun, new hobby!
Hip-hop dance has many benefits for children outside of the dance studio. Hip-hop can boost your child's self-confidence, help them make friends, and introduce them to the joys of lifelong fitness. All of our dance instructors are professionally trained, with BAs or BFAs in dance or dance education. Whether your child is hoping to dance competitively or simply wants to have fun, our teachers strive to create a space where every child feels nurtured
If you're interested in enrolling your child in one of our hip-hop classes, contact Miss Colleen's Elite Dancentre in Rockville Centre today!
Contact us for more information