Where Freedom Meets Form
Contemporary dance combines elements of ballet, jazz, tap, and lyrical to form its own, unique style of movement. This type of dance is highly expressive, utilizing a mixture of choreography and improvisation to allow dancers to express themselves as much as possible. Contemporary dance is perfect for emotive children who might otherwise feel constrained by more classical, restrictive styles of dance.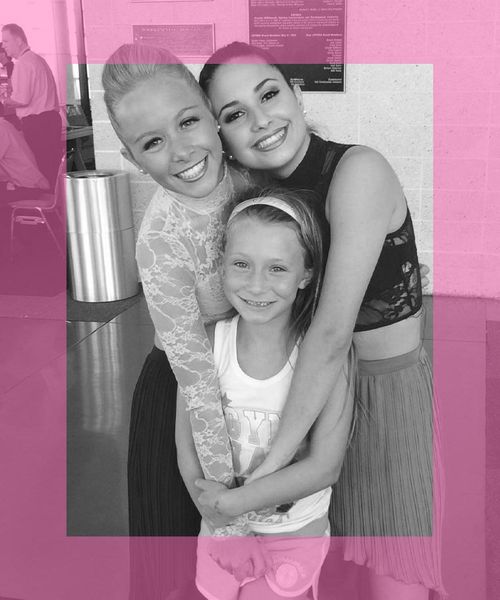 All of the instructors at our dance academy have years of experience in learning and teaching dance. Whether your child is looking to dance competitively or simply wants to learn a new skill, our instructors strive to create an environment where every child feels nurtured. Our ballet classes are:
Introduction to Dance
Ballet/Tap Combination
Introduction to Ballet
Ballet Levels 1-3
Ballet Levels 4-5
Ballet Junior Company
Ballet Company Prep
Ballet Company
Teen Ballet
Introduction to Pointe
Pointe
Beginner Teen Ballet
Contemporary Ballet/Jazz
To learn more about our ballet classes, check out our comprehensive classes page.
Ballet is one of the most popular dance styles that we offer at our dance academy in Rockville Centre, and it's no wonder considering this dance's storied history. Ballet dates back to fifteenth-century Italy, where it soon spread to France and Russia. The etymology of the French word "ballet" reflects its unique trajectory, having its origin in the Italian word balleto, a diminutive of ballo (dance). Today, America is home to some of the most esteemed dance companies in the world, such as the San Francisco Ballet, the American Ballet Theatre, and the New York City Ballet. Perhaps your child dreams of one day becoming a professional ballet dancer themselves. Miss Colleen's Elite Dancentre is here to help their dreams become a reality!
In our ballet classes, we teach everything from basic techniques, such as the five positions, to professional-level skills. Our ballet exercises are aimed at improving balance, coordination, and posie. Our dance academy features five spacious studios with sprung-loaded floors and handrails, where ballet dancers can practice barre. Your child will also lean adagio, turns, jumps, diagonals, and even pointe. We will teach them an extensive array of ballet terms and movements so that they can advance through our class levels, should they decide to.
At Miss Colleen's Elite Dancentre we know that ballet has many benefits outside of the dance studio. Ballet can boost your child's self-esteem, enhance their focus, encourage a healthy lifestyle, and help them create friendships that last a lifetime. If you're interested in enrolling your child in one of our top-rated dance classes, contact Miss Colleen's Elite Dancentre in Rockville Centre today!
Contact us for more information