6 Family-Friendly Dance Movies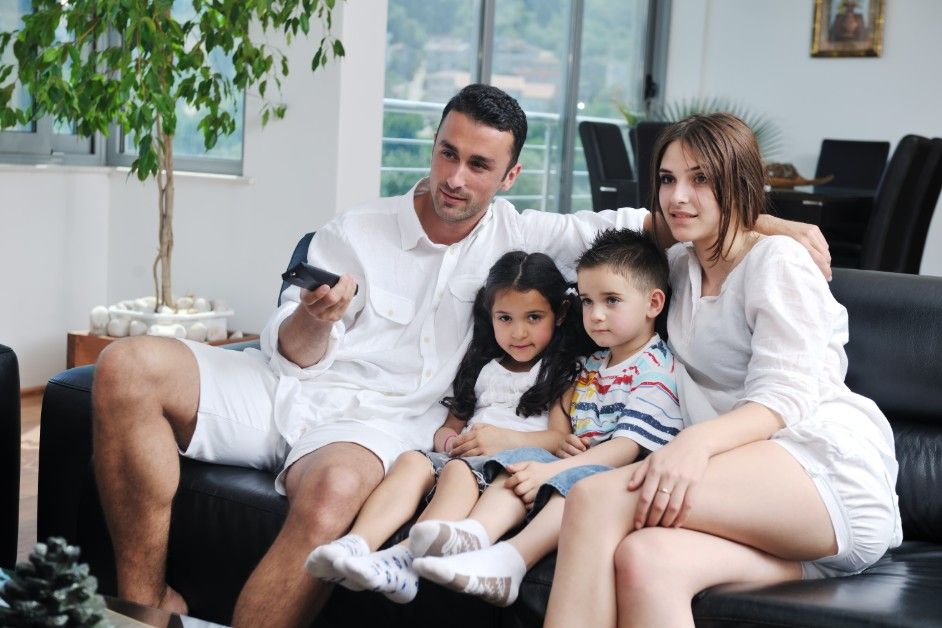 Is your child crazy about dance? Us too! In this blog post, we'll discuss six fun, engaging movies that your little one will love. While there are many excellent dance films out there that are not suitable for children, all the movies listed here are appropriate for your whole family to enjoy. Grab some popcorn, get cozy, and enjoy one of these great family-friendly dance movies with your child today!

Singin' in the Rain (1952)
This classic musical comedy depicts Hollywood in the 1920's, as movie stars transition from silent films to "talkies." Often considered one of the best films of all time, Singin' in the Rain features an excellent soundtrack that will have you and your family humming long after the credits have rolled. The dancing in this film is utterly iconic, especially the choreography in the movie's titular song, featuring plenty of tap and twirling umbrellas. For a film that is sure to become one of your family's favorites, check out Singin' in the Rain today! Rating: NR
Ballerina (2016)
In this animated feature, eleven-year-old Felicie dreams of becoming a ballerina. Unfortunately, she lacks formal training and is stuck in an orphanage in rural eighteenth-century France. Thanks to some help from her best friend, Victor, Felicie makes her way to the Paris Opera, where she eventually learns how to dance under the tutelage of a former prima ballerina. You and your child will be mesmerized by the pirouettes and grand jetes in this heartwarming family film, which is sure to be a hit with the little ballerina in your life. Rating: PG
Angelina Ballerina: Ballerina Princess (2014)
While there are many Angelina Ballerina movies and TV series to captivate your child's attention, we've chosen to include this film on the list because it explores the experience of affable mouse Angelina taking dance classes with her friends. Along the way, the group encounters an evil witch, and must save Chipping Cheddar from certain doom. Full of princesses, princes, and enough dancing to keep your little one on their toes, Angelina Ballerina: Ballerina Princess is a movie your child will want to watch again and again. Rating: NR
Happy Feet (2006)
You might have already heard of this animated musical comedy but if you haven't you're in for a treat! Emperor penguin Mumble loves to dance, but is frequently ridiculed for his passion by his penguin family and friends. Eventually finding a like-minded group of fellow dancers among a colony of Adelie penguins, Mumble gradually learns to embrace his "happy feet." Will the rest of the emperor penguins come to see Mumble's dancing in this positive light? You'll have to check out Happy Feet and see for yourself! Rating: PG
A Ballerina's Tale (2015)
This inspiring documentary traces the career of Misty Copeland, the first African-American prima ballerina of New York's world-famous American Ballet Theatre. Overcoming physical injuries and societal adversity, Copeland rises through the ranks to become a role model for young ballerinas everywhere. A Ballerina's Tale also offers a behind-the-scenes look at the American Ballet Theatre, which is sure to delight any little dancer who dreams of becoming a professional. If you're looking for a heartwarming film that will inspire your child to reach for the stars, then watch A Ballerina's Tale today. Rating: NR
Mad Hot Ballroom (2005)
If you're looking for another dance documentary that will lift your whole family's spirits, Mad Hot Ballroom perfectly fits the bill. This award-winning documentary chronicles the lives of several eleven-year-old New York City public school students as they embark on a ballroom dancing program run by the New York Department of Education. The film features a variety of dancing styles, including tango, foxtrot, swing, and more. While many of the students face challenges at home relating to poverty and street violence, all are united by a steadfast desire to win a citywide dance competition. These children are sure to inspire you with their remarkable drive and resiliency. Mad Hot Ballroom is an indie hit that is too good to miss! Rating: PG
We hope you've found something that your family will love in this list of six great family-friendly dance films. Whether you're in the mood for an animated feature or desire the real life drama of a documentary, we're confident that there's a movie for everyone among these excellent films. Watch with your little one then contact Miss Colleen's Dancenter in Rockville Centre today to get their journey in dance started!