5 Young Adult Books About Dance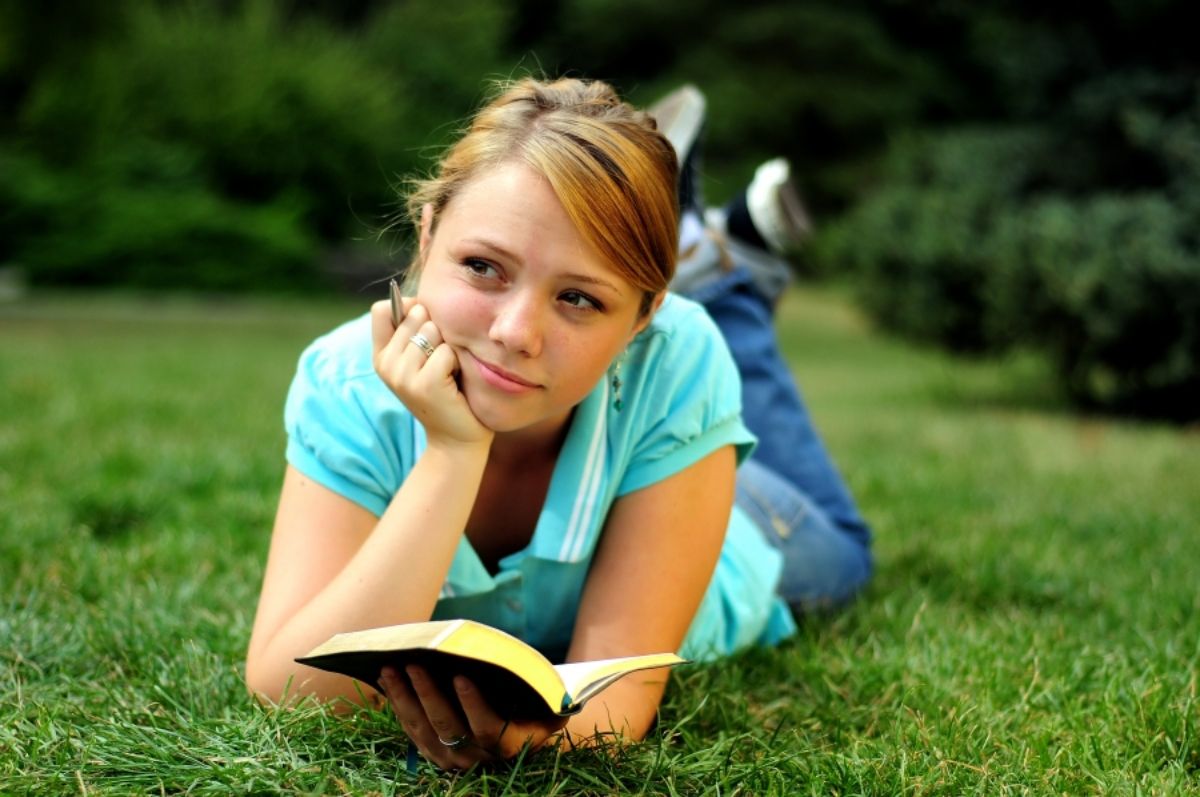 In our last blog post, we explored five of our favorite children's books about dance to help inspire your little one during the COVID-19 lockdown. In this blog post, we discuss five more of our favorite titles, only this time for young adults. Reading is a great way to engage teens intellectually and break up the monotony of TV and social media during the lockdown. It can also help keep them excited about dance, even though in-studio classes may have halted.
Just because in-studio classes are on a hiatus, however, doesn't mean that your teen can't continue to expand their dance skills. At Miss Colleen's Elite Dance Centre in Rockville Centre, we're offering high-quality online dance lessons through Zoom. Contact us to get the password for viewing our Zoom schedule. Staying active is essential for maintaining your teen's physical and mental health during this time, so don't wait to sign up! To learn more about our dance academy, get in touch with us today!
Bunheads by Sophie Flack
Teen dancers looking for some insight into the world of professional ballet will love this young adult title by former New York City Ballet dancer Sophie Flack. Bunheads tells the story of nineteen-year-old Hannah Ward as she joins an ultra-prestigious ballet company. When Hannah meets Jacob, a cute, down-to-earth boy who represents what her life could be like outside of dance, she questions all the sacrifices she is making to pursue her dream. Rather than simply romanticizing the world of professional ballet, Bunheads gives a full picture of what it's like to devote your whole life to dance. A must-read for young adults thinking about a career in dance, Bunheads is a book that your teen will return to again and again.
Tiny Pretty ThingsBy Sona Charaipotra and Dhonielle Clayton
Gigi, Bette, and June are three top students at a prestigious New York ballet academy, all fighting to rise through the ranks. Gigi is the new girl, an incredible dancer who nonetheless feels out of place in her new school due to being one of the only black students. June battles with body image issues as well as the social challenges she faces in being the child of Korean immigrants. Lastly, Bette is considered the best dancer of the school, yet has a deep secret. Told from all three characters' points-of-view, Tiny Pretty Things explores the world of "frenemies" and coming to terms with your flaws.
Taking Flight: From War Orphan to Star Ballerinaby Michaela DePrince and Elaine DePrince
Those looking for an extraordinary true story should check out this moving memoir, appropriate for young adults ages 12 and up. At the age of four, Michaela DePrince was adopted from war-torn Sierra Leone by an American family, who encouraged her to pursue her passion for dance by enrolling in dance classes. She went on to study at the acclaimed Jacqueline Kennedy Onassis School at the American Ballet Theatre, eventually becoming the youngest principal dancer at the Dance Theatre of Harlem. This insightful look into the struggles of becoming a black classical ballerina is an inspiring story that every young dancer should read.
The Walls Around Usby Nova R. Suma
An NPR Best Book of 2014, Boston Globe Best Book of 2015, School Library Journal Best Book of 2015, and recipient of numerous other accolades, The Walls Around Us tells the gripping story of an accomplished teenage ballerina and her connection to an unsolved murder. If your teen is not a fan of suspense, then we advise them to steer clear of this one, but for those who love a good ghost story, The Walls Around Us is sure to terrify and thrill.
A Time to Danceby Padma Venkatraman
A Time to Dance transports readers to India, where Veda, a classical dance prodigy, gets caught up in an unexpected accident that leaves her a below-knee amputee. Unsure of who she is now that she no longer dances, Veda decides not to let her disability ruin her future. She returns to the studio regardless of her amputation, and in the process reawakens her passion for dance. This book is written in verse, so it's ideal for teens with a taste for poetry.
Register Your Teen for Virtual Dance Lessons Today!
Keep your teen's passion for dance alive by enrolling them in online dance classes at Miss Colleen's Elite Dance Centre today. Our Rockville Centre dance studio has a team of professional dance instructors who are committed to helping your child reach their full potential. Contact us now to learn more and get access to our password-protected schedule.