5 New Year's Resolutions for Dancers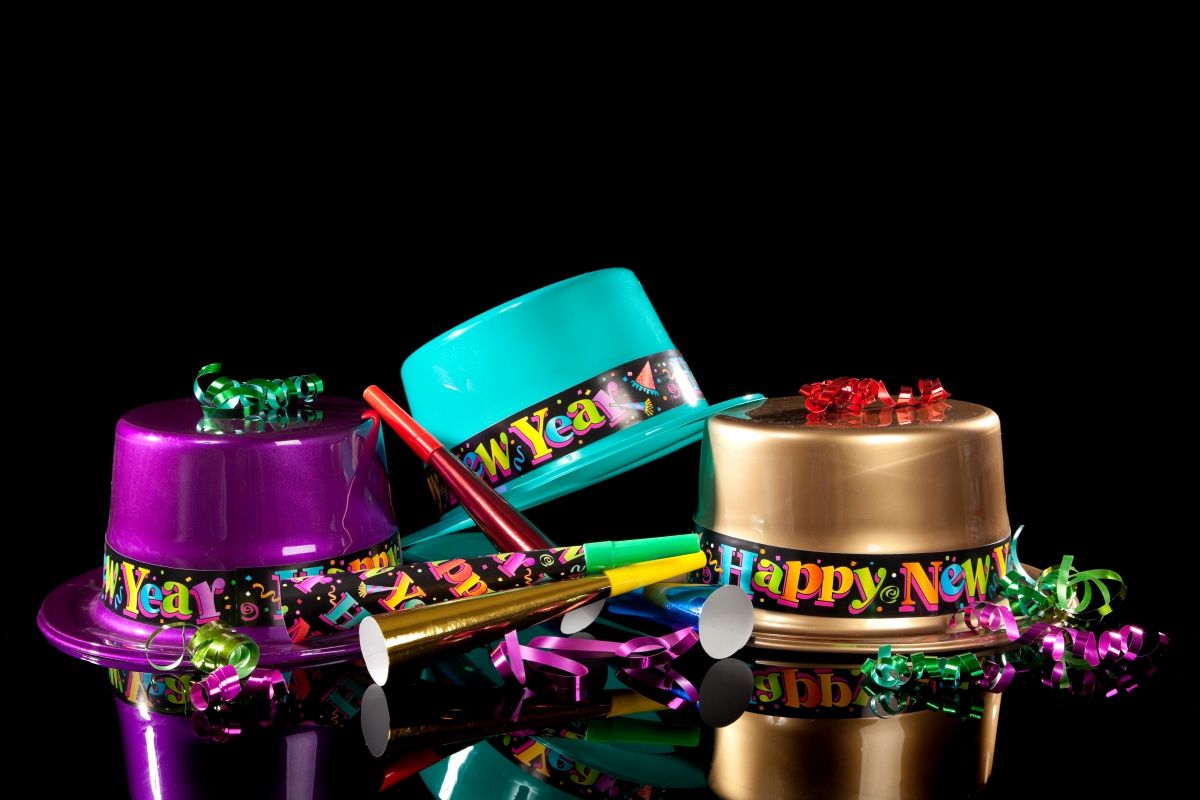 Drink More Water
This resolution is important for everyone, but especially dancers. Proper hydration helps lubricate the joints, detoxify the liver and kidneys, and regulate your body's temperature. We recommend aiming for at least five to six cups of water per day, which amounts to half of your total fluid requirements. The rest of your fluid intake can be comprised of alternative drinks, as long as you keep sugar and caffeine to a minimum. If you find yourself getting bored with the taste of water, consider adding some slices of fruit or cucumber to give it a fun twist! On particularly dance-heavy days, you might also want to reach for a sports drink, such as Gatorade, to replace lost carbs and electrolytes.
Try a New Dance Style
At Miss Colleen's Elite Dancentre, we believe that one of the best ways to improve as a dancer is to try a new style! Always been curious about tap but never had the guts to give it a go? There's no better time than the start of a new year to finally make your dreams a reality! Aim to make 2021 the year you step out of your comfort zone and try a new dance style, even if it just reaffirms that you're on track with your current style of choice. Start off easy on yourself by signing up for a beginner class; there will be plenty of opportunities for advancement, should you choose to pursue it.
Take a Weekly Bath
Baths are one of the best forms of self-care for dancers that we can think of. Not only do they provide a well-deserved sense of mental relief after an intense week of practice, but they also help your tired body and joints unwind and rejuvenate. While ice baths can be great after an especially challenging class or lingering pain from an injury, hot baths are the way to go when it comes to everyday relaxation. Hot baths cause your blood vessels to dilate, which helps increase blood flow, encouraging sore muscles to recover. For a bonus, add some Epsom salts. Start off aiming for one bath a week, with the option to increase in frequency as needed.
Attend More Dance Shows
With 2020 finally over, it's likely that live dance performances will resume sometime this year! There's no better way to make up for all that lost time than by grabbing tickets to as many dance shows as possible. Watching live performances will help you remember why you fell in love with dance in the first place, and provide you with inspiration as you continue to expand your skills in the new year. If you're a bunhead and unsure of which shows to attend, check out our recent blog post on 7 of the most famous ballets of all time.
Improve Your Sleep Hygiene
Last year was stressful for all of us, and it's likely that your sleep took a hit. Good sleep hygiene is essential for the mental and physical wellbeing of everyone, but especially dancers, who regularly put their minds and bodies to the test. The easiest way to improve your sleep is by setting a bedtime and sticking to it! Keep your phone out of your room at night so that you're not tempted to use it, and swap your phone's alarm for an old-school alarm clock. Your body thrives with rest, and there's nothing better than a good night's sleep to ensure that you walk into the studio the next day feeling refreshed.
Make 2021 Your Best Year Yet With Miss Colleen's Elite Dancentre!
Whether you're new to the world of dance or a bona fide ballerina, our dance studio in Rockville Centre has everything that you need to succeed in the art of dance! We offer classes for dancers of all ages and experience levels, as well as a variety of styles, including ballet, jazz, hip-hop, tap, contemporary, and more. Get in touch with us today to get started!